The Threat of Unmanaged Networks
A look into a customer's digital day
Let's walk a day in the shoes of a customer.
Jackie has a busy day today. She gets up early and checks her email, flight status and social media accounts on her tablet on her home WiFi. Next, it's over to a local coffee shop with no-password WiFi to review a report with a client on her laptop. She then grabs a ride to the airport, and catches up with work on her phone while waiting at the gate using available password protected public WiFi. After a short flight, she heads over to the client's office, using their WiFi to give her presentation. Finally, after a long day, Jackie checks in to her hotel, connects all her devices to the available WiFi, and updates her accounts from the day's good work before turning to emails, social media, and catching up on Netflix before calling it a day.
A tale of two networks
While IT managers spend valuable resources making sure customers' on-premises networks are impenetrable, employees will still rely on unmanaged networks – it's inevitable. While not every customer has a team of Jackies, at some point users are connecting their devices to their home WiFi or a public network. Unmanaged network usage is a central part of customers' work and personal lives and that's not changing any time soon.
Sharing is not caring
Unmanaged networks are shared casually with anyone and everyone, which means customers' data is out there for the taking. Malware on other people's devices are sharing networks with your customers. Simply put, shared networks outside your secure perimeter can undermine your entire security infrastructure.
Great (customers') expectations
Customers spend on their security – and their clients' data's security. When it seems like every day there's another data breach somewhere and with studies consistently highlighting the risks SMBs face, companies like Jackie's rightfully expect that their IT managers have taken care of everything so they can work with peace of mind.
How a true business VPN service can help you keep the customer safe
While a remote access VPN only encrypts your connection to your customers' office network, file server and workstations, a VPN service like Privatise Business VPN encrypts all internet traffic, using lightweight client-side apps on every user's device, via their own servers, instead of your customers'. This makes your customers' employees' use of networks like public WiFi, much more secure.
A VPN service can be great for your customers, giving them a reliable encrypted connection for access to cloud services and general browsing, that you don't have to manage. Where consumer VPNs can require users to master confusing settings and rely on them to make good decisions, a true business VPN service like Privatise Business VPN would have a simple-to-set-up, easy-to-use, run-in-the-background apps on every device, would be easy to manage by IT managers, and provide IT managers with control over extending their security blanket over internet activity on any device using any network.
Freedom at last
When Jackie falls asleep at night in her hotel room, she – and everyone at her company – can rest assured that no matter where she is, her online privacy is taken care of. Jackie's IT managers can also sleep well, knowing their customers can truly work with peace of mind, wherever their work – and personal lives – take them.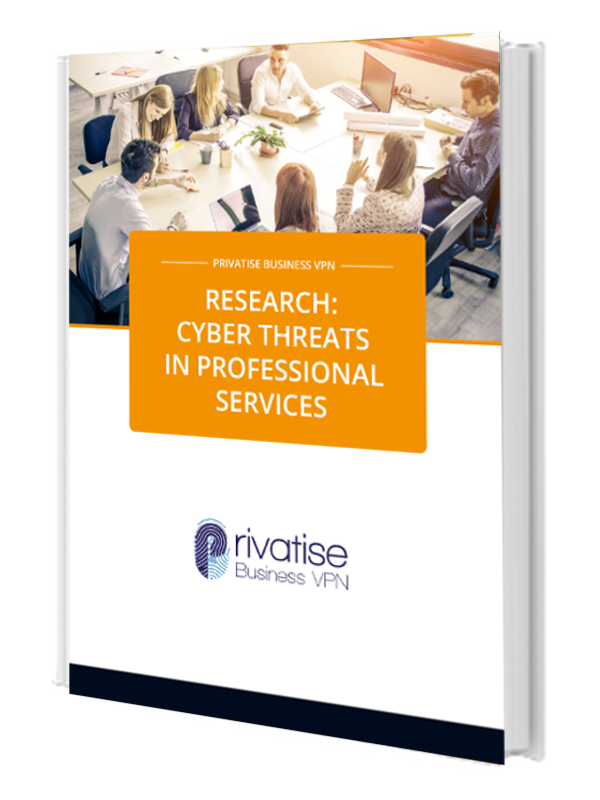 We examine how exposed small professional service firms feel to the growing threat of cyber threats. Download our report to uncover what our research reveals.
{{cta('fc6abea4-bb98-439c-aafd-84538b818e93')}}