Why Offer A VPN for Business — Richard Tubb Shows The Value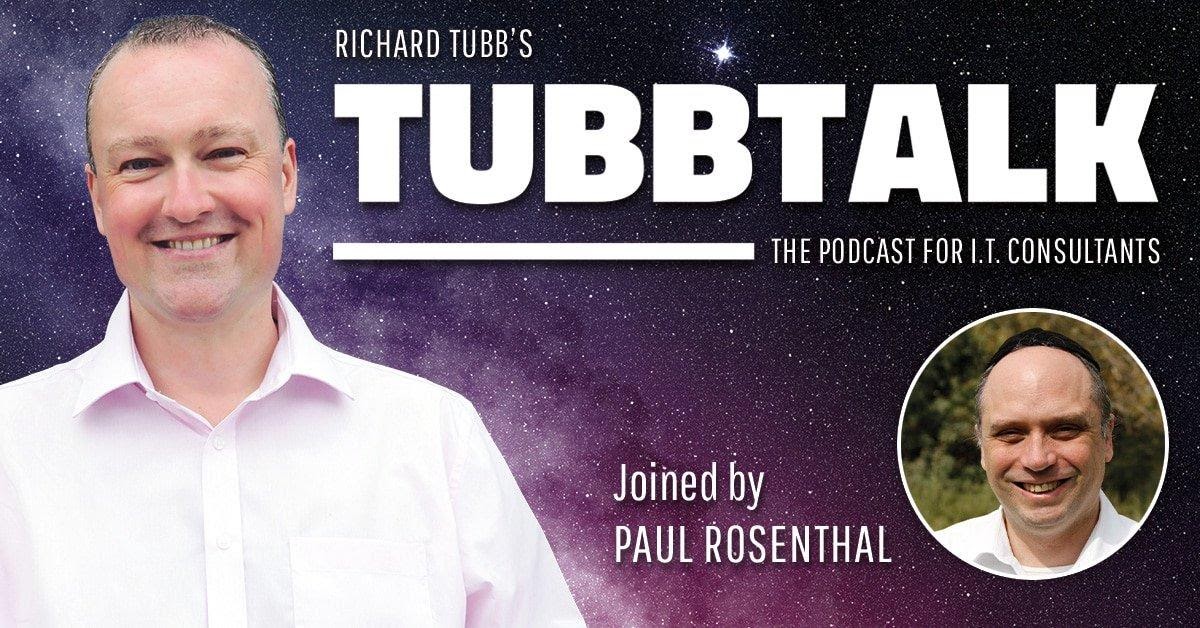 Richard Tubb knows the needs of MSPs. His business is to help MSPs maximize profits and grow. Tubb recently stated 5 reasons why MSPs should offer their clients a VPN that is built for businesses.
Richard Tubb, IT Business Growth Expert
For almost 10 years, Richard Tubb has been helping IT professionals achieve more. Tubb is known as an expert in small IT business growth and development. Owners and managers of MSPs count on Tubb to help them free up their time to focus on running their business versus getting caught up in the day-to-day activities.
Tubb also helps MSPs and IT professionals at large via his book, The IT Business Owner's Survival Guide: How to save time, avoid stress and build a successful IT business and his podcast, TubbTalk.
TubbTalk
In 75 (and counting) podcasts, Tubb sits with the most successful and smartest people within the IT industry. He offers IT professionals all over the world the opportunity to learn a lot in a little bit of time from the biggest brains in the industry.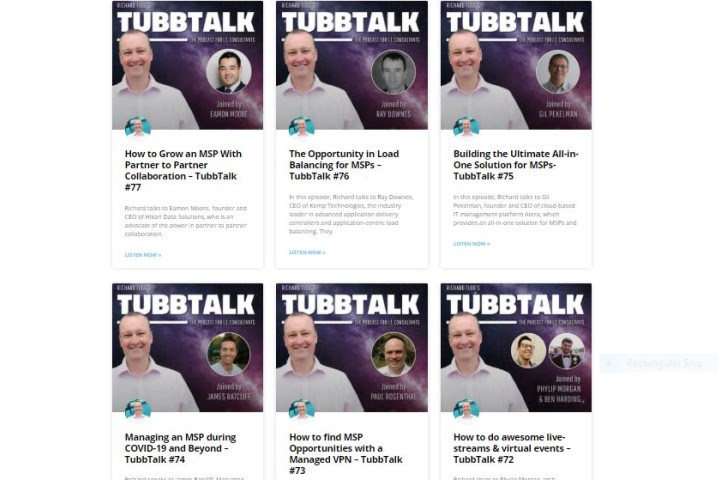 Recently, Tubb invited Privatise's own, Paul Rosenthal, to discuss the importance of providing VPN encryption and security to businesses.
The Unknown Benefits of a Business VPN
Most IT professionals know that VPNs offer secure, remote login abilities. However, many do not realize the benefits of a VPN's tunneling and encryption. Many IT professionals also do not realize the risks of free VPNs and even offer this as a solution for their clients.
For starters, VPNs allow your clients and their employees to choose a server location. This feature could save your clients money. For instance, by booking cheaper airfare. If you have clients who travel, they can purchase airfare through a server in an area where the cost of living is lower than their own location, or in the location where they want to fly. Usually, they will find lower rates.
Saving money aside, when all internet activity is encrypted from end-to-end with a VPN, it dramatically reduces attack vectors. The biggest benefit here is being protected while using unsecured Wi-Fi networks where travelling business people fall prey to hackers in very innocent ways.
There are the careless ways like using public Wi-Fi without mitigating the risks. There's also using work devices the wrong way. Verizon reported that 65% of employees use their mobile devices for gaming, social media, messaging, and news. Without VPN protection, these attack vectors could lead to phishing scams or worse.
Sales people could also fall victim to a phantom network. For instance, a sales person arrives at a train station, hotel, or conference center and selects that location's complimentary Wi-Fi, as indicated by the name of the free Wi-Fi network. But who knows if that network was actually set up by a hacker waiting to capture data or passwords?
A high-quality VPN protects against this.
5 Reasons MSPs Should Offer A Business VPN
Tubb predicts that MSPs will one day offer business VPNs to clients as a standard. He suggests these 5 reasons why MSPs should start offering VPN protection now:
You will show you take their security very seriously and are protecting all possible attack vectors




You will help build the relationship between your MSP and your clients (because of # 1 above)




You will demonstrate value by providing secure Wi-Fi connections and cloud access so they are safe wherever and whenever they log on




You will differentiate your business from other MSPs who are not offering VPN at the moment. (Some MSPs who are offering a business VPN are including it in their top tier packages.)



It is an easier sell than providing it as a standalone solution.
Privatise Business VPN Is Easy To Deploy, Manage, and Monitor
Traditional VPNs offer one licence per employee and require a unique username and password the MSP must manage. The software has to be manually installed, and sometimes it's the end user who has to do it. The result: the VPNs are often not deployed or used.
Privatise does not require usernames or passwords. Instead, it has an automated PKI solution so that each company has a portal with personalised executables. Each user is created within it and there's one click for downloading. And it integrates with PSA and RMM tools, running silently in the background.
An MSP only has to glance at the dashboard to monitor all clients or a single client's usage.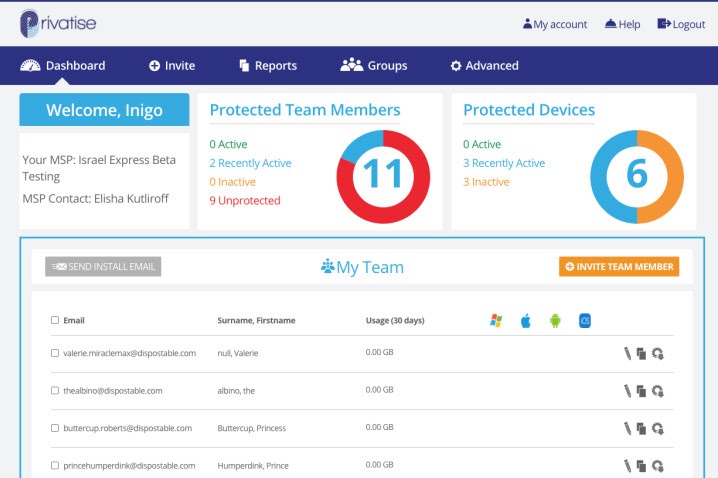 Privatise was designed with MSPs in mind.
How MSPs Manage Their Deployed VPN Solution
Putting procedures in place and regularly monitoring VPN usage is vital to the VPN's success. Tubb suggests deciding how often you will review the VPN reports, and sticking to the review dates. The reality is that if you don't regularly review usage, within a year, half the staff will have stopped using the VPN.
Privatise's dashboard makes it super-easy to monitor, and the reports help you effectively manage clients.
See for yourself. Try Privatise free for 14 days.